Design Development Support
Our team of skilled personnel is experienced in interacting with the engineers / designers to understand their design-intent and provide value-added support as the design evolves from conceptual stage to construction stage.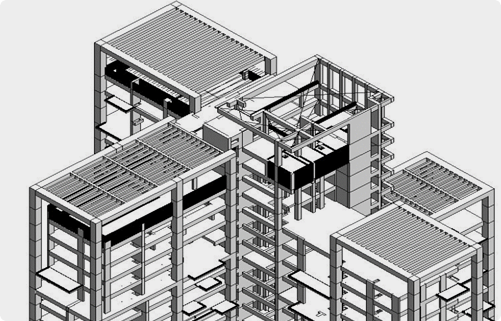 3D Modeling (up to LOD-500)
We are delivering Arch. BIM modeling services over the years
with the highest level of accuracy, tight deadlines and the
greater level of flexibility. We have delivered a large number of
BIM modeling projects for various clients across the globe. We generate accurate 3D Model from an approved set of
Architectural 2D Drawings. Working in BIM environment helps
us to easily handle complex design projects.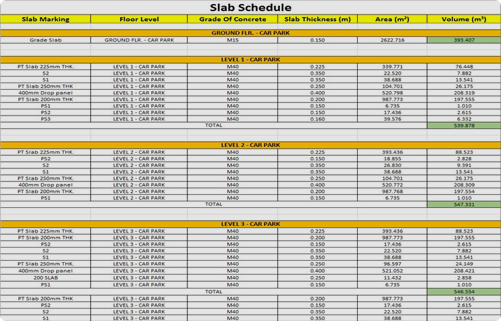 Quantity Take off /
Bill of Material
We generate accurate quantity from model for managing material procurement and saving inventory costs. Quantities of Architectural Elements such as Block Work, Ceiling, Doors & Windows, Railings, Finishes, etc. can be extracted from the model. Our Quantity Take-off reports are formatted in Excel and exported to a database for detailed analysis.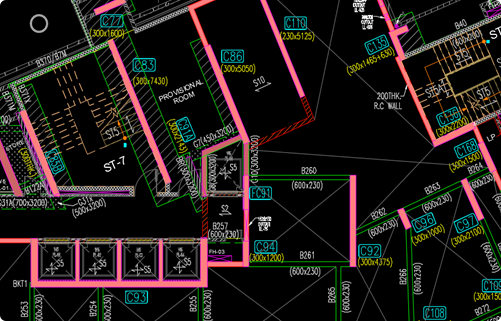 Creation of construction working drawings
(GFC drawings)
We create construction working Drawings in accordance with the project standards and help the Consultants, Contractors, Suppliers and Fabricators during construction phase. Our construction working Drawings include Cutout Drawings (Builders work), Sleeve Drawings, Insert Layout Drawings and Spool Drawings. We deliver the drawings as per the industry standards and as per the format required by the client.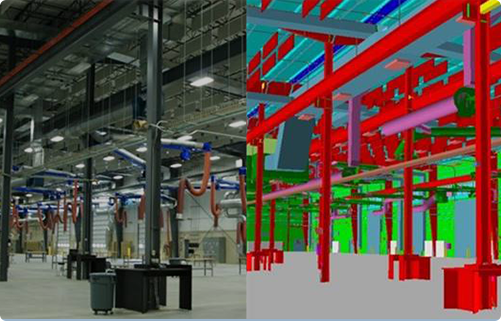 Creation of As-Built 3D Model / 2D Drawings
We also create as-built 3D Model / 2D Drawings from revised set of drawing submitted by a contractor upon completion of a project or a job. They reflect all changes made in the specifications and working drawings during the construction process, and show the exact dimensions, geometry, and location of all elements of the work completed under the contract which can be used for facility management.